Sculptors

Indigenous Artists

William Sandy
Winner
1985 NT Art Award.

His work was included in the 'Dreamings' show which toured the USA in 1988-89, and in the subsequent show of Papunya Tula Artists at the John Weber Gallery in New York.

First solo exhibition in 1990 at Gallery Gabrielle Pizzi, Melbourne

Solo exhibitions Aboriginal Desert Art Gallery Melbourne 1994-98.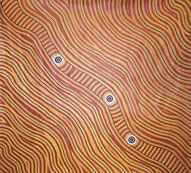 Emu Dreaming
200 cm x 215 cm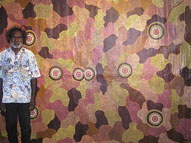 210 cm x 270 cm